How to motivate your team on a Monday morning
Monday should be the most motivational day of the week, filled with promise and excitement about what the week ahead can bring for you all in practice.
I love Mondays, I honestly do, but also have experienced that awful Sunday night feeling where you do not want to go to bed for fear of Monday coming around. (FYI if that is you then you are working in the wrong place and need to leave).
What is a Monday morning like in your practice?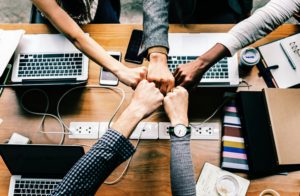 Are you a crazy practice where the team are exhausted by 10am or a calm practice where the pace is nice and everyone is still feeling good at lunch time?
Let me share how the calm practice has started the week:
The calm practice will of had a morning meeting with the team, and this will of happened prior to patients arriving for the first appointment and all of the staff will of been allocated 10-15 minutes for the meeting and 10-15 minutes to set up, and of course they would of been paid for this time too.
The morning meeting will of been a proactive one, led by the manager or treatment coordinator. They only discuss positive patient feedback from the previous working day,  patients' for the day ahead and any gaps that need filling over the next 3 days. This meeting only runs for a maximum of 10 minutes, 15 if you are large practice.
To do lists and additional responsibilities / tasks that are to be delegated should be dealt with on a one2one basis after the meeting has ended rather than in this meeting. Most importantly the meeting ends on a positive note, with a quote to get the team thinking and/or to be on board with the energy they need to provide that day.
What to do if you are a crazy practice or even half crazy by 10am:
If you are not a calm practice then you can start by implementing a weekly meeting on a Monday morning and then build it up to daily.
If you are having a daily meeting but you are still not a calm practice then address what you are discussing in the meeting as above. I would also address body language, so make sure that everyone is standing facing each other, no-one is looking at the computer and no-one is eating their breakfast either.
If your meeting has become run of the mill then step it up a notch for next Monday and see the energy levels of the team increase, and the productivity of the practice develop.
Here's to Monday being the best day of the week for you all, I hope you all can love it as much as I do!
Laura