Reception LIVE
01279 888 176
---
Course Information
Course Duration
5 hours 15 mins verifiable CPD
Enhanced CPD outcomes achieved: A B C D
Once purchased you will have access to the Reception LIVE on-demand recording for 7 days.
---
Course Cost
£300 per person, inc VAT.
---
Why Choose Horton Consulting?
Laura has over 20 years' experience working on the front desk
Learn what to say and how to say it for every type of situation
Suitable for beginners and the experienced
By attending this course you will:
Learn how to convert new patients on the telephone, by email, and walk in
Master verbal skills for the many difficult situations you face such as:

Complaints
Late running diaries
Late patients
Late cancellations
Lab work
IT issues
Bad news
No availability
Emergency patients
Smelly patients
Sales calls
Difficult names

Expand your current patient experience
Dealing with busy phones and desks
Customer service in all situations
Ideal language to build value in the practice in relation to the fees handling treatment plans at the front desk
Verbal skills for treatment descriptions
Words you should not be using!
---
Book now to save your space on the course
Once purchased you will have access to the Reception LIVE on-demand recording for 7 days.
You will be taken to a secure shopping cart to pay and confirm your booking. Once payment has been processed you will receive your welcome pack by email. If you have not received your welcome pack within 15 minutes please check your junk/spam folder.
---
What to expect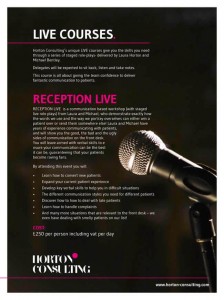 Horton Consulting's unique LIVE courses give you the skills you need through a series of staged role-plays – delivered by Laura Horton.
Delegates will be expected to sit back, listen and take notes.
RECEPTION LIVE is a communication based workshop (with staged live role plays) from Laura, who demonstrates exactly how the words we use and the way we portray ourselves can either win a patient over or send them somewhere else!
Laura has years of experience communicating with patients, and will show you the good, the bad and the ugly sides of communication on the front desk.
You will leave armed with verbal skills to ensure your communication can be the best it can be, guaranteeing that your patients become raving fans.
And many more situations that are relevant to the front desk – we even have dealing with smelly patients on our list!
Laura deliver over 40 plays in this course!
---
Speaker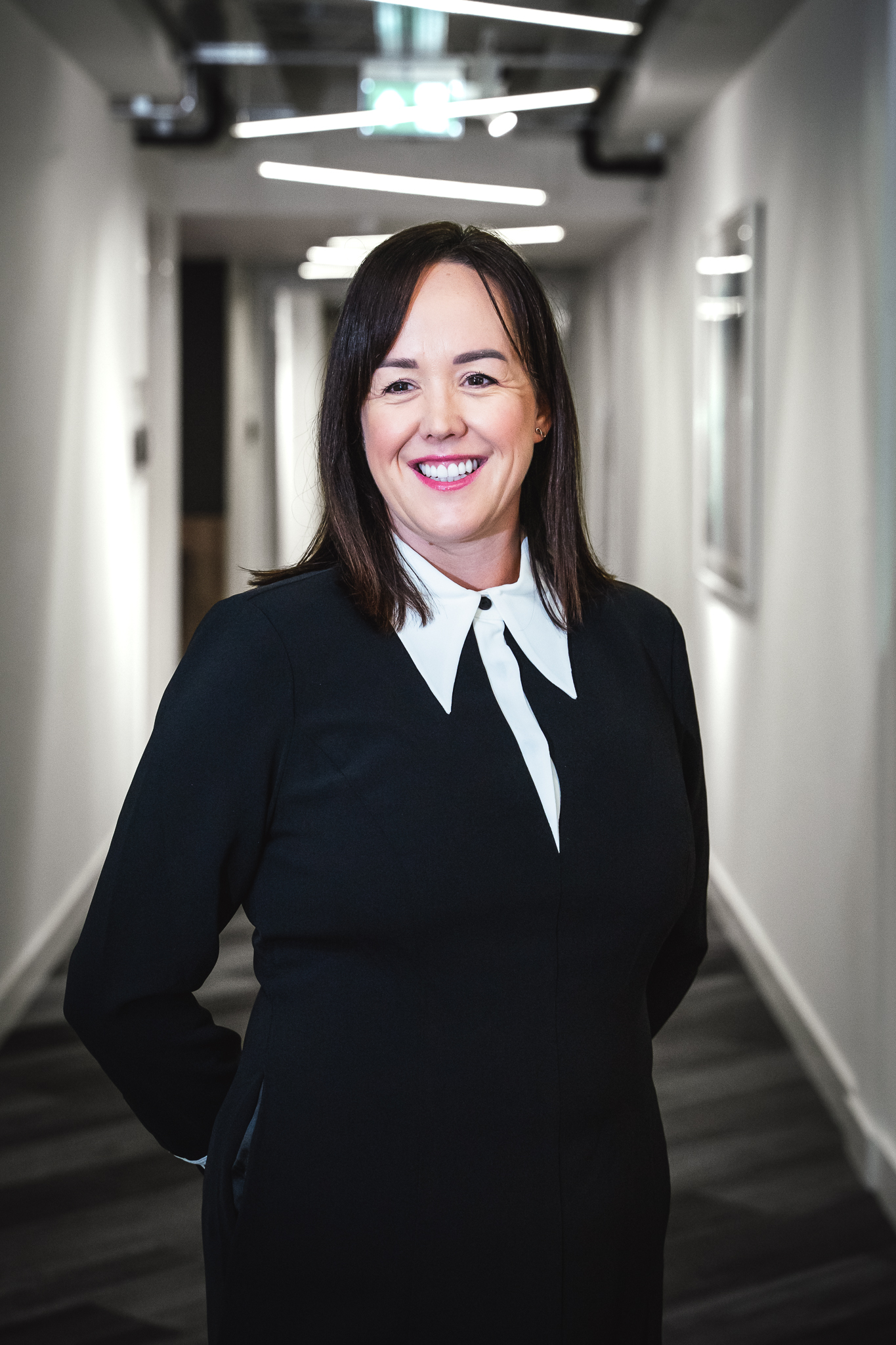 Laura Horton
Laura has worked in dentistry for over 20 years, has over 13 years' experience in practice management and 14 years' experience working as a Treatment Coordinator. Laura has an unrivalled passion and enthusiasm for business and team development. For more information click about us!
---
Register your interest
Sign up to our newsletter to be the first to know about our future courses.