8 reasons why December is the worst month of the year for practice owners
My reasons focus on cashflow and production.
I am sure you may have more!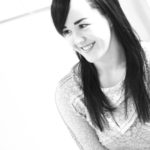 Shortest working month of the year = lower turnover
Daily production down – lab work should be completed by mid December as most labs will be closing by the 16th
School holidays – days of endless exams and family appointments, again daily production is down
Dental emergencies – working hard but not smart. Everyone needs that 3 month old problem sorted before Christmas Eve
You pay your staff early – I have never understood why practices still do this when you no longer issue a cheque for payment of wages! This is so very retro.
Your staff are hoping for a Christmas bonus (look out for a blog post on this in the next week)
You have the Christmas work party to pay for
You have a huge tax bill to pay in January
If these points apply to you this year, make next year your year to be financially proactive. You can move out of this reactive situation and we can support you with our 6 day management course.