Why you need to take a break now to avoid burnout
There is a huge problem in Dentistry right now.
I have never witnessed such immense burn out like this, throughout the entire practice team, in most of my clients' businesses simultaneously. Ever.
Morale is down, people are moaning, the atmosphere is dire.
Yet is there is a simple solution to this:
Take a break.
Team members and dentists alike are not taking time off. They are saving holiday and waiting to see if they can use their time off for a real-life holiday abroad.
I do understand this but for years now I have been writing about the importance of regular time off.
If the owners and clinicians are not taking time off, it makes it harder for management to take time off.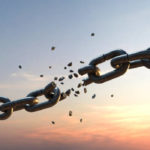 Out of all of my annual coaching and training clients, there is only one practice that has had every single person take a minimum of week off. This practice is huge, with well over 30 staff. The managers have also permitted me to share this with you:
Going into March morale was down, the atmosphere was difficult. No one was full of beans. Since everyone has taken time out the change has been immense and as the coronavirus restrictions start to ease too, we are finding our workplace is happy once more.
The main worry as an employer right now is knowing what you can, and cannot do, as an employer. Can you ask your team to take annual leave? Yes, you can.
I am sharing an Instagram post here from Sarah Buxton from FTA law who in this post discusses holiday requests from the employer and employee https://www.instagram.com/p/CLUA5bwjRCe/
There is a very good reason that a full-time employee has 4 weeks holiday a year plus bank holidays. The concept is that your employee takes regular breaks throughout the year. A week every quarter or so.
My advice is this:
Book time off urgently. Get off the hamster wheel.
There is plenty of life and home admin that we procrastinate on and can complete, and a week will quickly pass by and you will feel well-rested too.
Encourage your clinical team to book time off.
Ask your employed team to take time off.
Make sure by the end of June everyone has had a minimum of a week off (by that point you are running into month 7 of 12).
Make sure no-one cancels their holiday as they are 'not going away'
Encourage everyone to book the remainder of their holiday entitlement for the rest of the year too. It's important to have regular time off to look forward to.
Taking a week off to potter around does you the world of good.
Laura