The two week break
The mention of two weeks off to managers and owners results in jaw dropping facial expression!
I am an advocate for a 2 week break and here is why….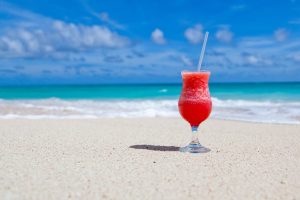 I have now been having a 2 week break, twice a year for 3 years and I know I am reaping the benefits physically and mentally.
I carefully plan the two week break to run at equal points throughout the year, June and December work really well for us as a family.
A one week break is great, and some owners are grateful for one week away a couple of times a year but I would like to stress the importance of real time out to switch off and relax.
Your business will not fall apart while you are off and if it does that should tell you something!
If you have not planned your holiday now for 2019 then you really must work out your plans. You don't have to decide on your holiday locations but decide of what time you are blocking out.
Your time off or shall I say number of clinical days are a key part of the formula when working out your hourly rates and therefore your fees.
The aim is for 8-10 weeks a year off the business. You may be booked onto courses and allocate 2 weeks a year for courses that's 10 days in total leaving 8 weeks for breaks.
A client of mine recently updated me on his holidays:
He is going abroad from a Thursday to a Thursday, and guess what, he has opened his diary for the Friday the day after his return. I questioned this, and we all agreed it would be better for him and his family if he returned home and spent the next 3 days having more valuable family time and then returned to work on the following Monday.
I am always on at this lovely man to have more time off and we are now looking at 2019 and planning regular breaks for him.
I really value time off work before and after a holiday too. Preferably a day off the day before the holiday to make sure everything is ready, and then at least a couple of days off afterwards on my return to remain relaxed and have some time at home to just potter!
If you know that you are refreshed from a one week break, imagine what you will be like after a 2 week break. I promise you will of rested, you will be calm and you will be raring to go again. Dentists will be much more productive too!
Laura