The power of a Trainee badge
This blog post relates to the front desk team, following on from a conversation that I had with a wonderful team a few weeks ago.
The practice has been through what I call "the cycle of the dental team" where you are stable for years and then in a click of a finger the team are handing in their notice and one by one your steady team disappears, trust me it happens.
This practice had this happen to them earlier in the year and now they have successfully recruited new front of house team members who are being inducted and trained on all of their excellent systems.
One lady had only been in the practice a week.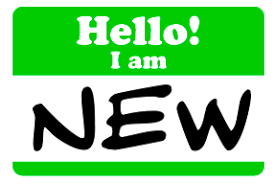 When speaking to them I suggested a trainee badge and they all said how much they would like it. The manager and owners really made sure they would like it and I now feel they will be on order this coming week.
The reason that I recommended the badge was that unlike dental nursing where the dentist and nurse are working together, on the front desk you are working solo with patients, no-one can but in when you are on the phone, or help you (as much as they would like to) when you are both dealing with patients at the same time.
For me the trainee badge allows the patient to relax and stay calm and be patient themselves when dealing with new team members who not only have to learn the language of dentistry they have a software to learn and a huge number of systems too.
On the Monday night prior to the training I checked into a hotel (you may of seen my insta story it was torture) it was late and the receptionist could not answer my questions, I was getting annoyed. The lady next to her had to keep butting in and answering my very basic questions. I'm assuming she was a trainee and if she had had a trainee badge on, I would of been more understanding that she had no clue about the breakfast.
A few days later I had also been in a huge queue at a trampoline park, the queue for pre-booked was larger than the queue for those who hadn't. Turns out the reason for the slowness is the number of trainee staff on the desk. Again frustrating.
I do not feel that team members should have to say "bear with me I am new" when things don't go to plan or when a new situation they are yet to be trained on occurs.
Lastly I know you will be thinking 'how long should they wear the badge for?' Six months, the full probation period and the amount of time that it really takes to induct someone.
If you have any questions about this do send them over us so we can answer them on our podcast, we record the November one next week!
Laura