Reminiscing
Reminiscing about what you used to do and do not do anymore.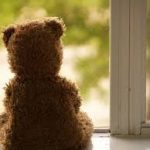 Reminiscing about the good old days and how things were.
If this is you, you can get 'things' back to how they used to be, you can have the old days back in your buisness life.
Yes legislation and regulation is here, this has changed things but surely by now, you have embraced it?
Dental nurses can get back to dental nursing instead of being decom, stamping machines. They can get back to supporting dentists and caring for the patients'.
Receptionists can get back to being front desk professionals instead of objection handlers. They can get back to providing a customer service experience.
Dentists can get back to a varied working week instead of days full of examinations. The passion they had for dentistry can be reignited.
Hygienist / therapists can get back to using their skill set and not just doing S&P, S&P.. all day long, every day. They can become excited about using their skills every day instead.
Managers can get back to managing their teams, developing people and the business instead of fighting fires and changing lightbulbs.
The world of Dentistry that we all know from years gone by is still on offer and if you want it you can make it happen.
Laura