Ready Steady Bake!
I am sure like me, that some of you were wondering what " The Great British Bake Off" would be like on Channel 4. In less than 30 seconds, I was very happily sitting back watching one of my favourite programmes, which still has the same familiarity that I was used to, with a different flavour of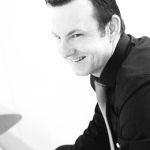 presenter, judge and bakers. Within minutes I was involved with this years contestants, a great cast to with plenty of highs and lows. I am sure you will want a prediction of who will win, I will tell you at later.
The bake off always inspires me to bake and so out came the cookery books and I decided to make a gorgeous lemon cake for bookclub. I decided upon a quadruple layered lemon cake, soaked in lemon syrup, with a ricotta cheese and lemon curd filling and a ganache of white chocolate for the top. It has been a while since I have baked, at least a year (yeah I know I have been busy!) So it was back to basics and more importantly, I needed a robust system the recipe to get me an amazing cake.
I always ask this question in practice. I am qualified dental nurse and if I need to set up an RCT for one of your dentists, have you got a system for me to follow?
Answer is normally er NO! This is crazy as I should be able to step into any practice to work with any dentist and the reason why I often could not is due to lack of systems. Systems are so important and if you follow my cake analogy, you too can build amazing "cake systems" in your practice.
Cake Name Gorgeous lemon cake
Time In this recipe it was in 3 stages – 4 hours in total
Ingredients Eggs x 6, Plain flour, Caster sugar, Ricotta cheese, White Chocolate
Equipment Scales, large mixing bowl, 2 x 20.4cm tins, Electric mixer, Spatulas
Photos Photos of how it should look at certain stages
Hints and Tips A description of how things should feel and look, one instruction was (Cakes need to be risen to the top of the tin, light brown in colour and firm to touch)
Method A formulated instruction plan of what to do and in what order to do it
Preparation Time for preparation getting everything weighed, turn on over Gas mark 4
Believe it or not this is a great template for clinical systems. You could change the cake name into root therapy and put in your system for doing that. If you have more than one dentist their may need to a different version of the recipe/system, so that everyone nurse is clear what to do.
Additional tips when putting systems together is:
Let someone else review the system once you have completed it. They should follow exactly what you have written to check it actually works in reality.
Be creative with systems, you can use photographs and videos to support systems, most nurses like pictures and videos so they have a visual to work from.
In hints and tips – really give some, e.g The dentist likes to measure there own RCT files, or the dentist like the nurse to set up the rubber dam, the dentist likes to do their own aspiration midway through the appointment.
Systems are so key in making sure everyone does the same thing and in essence makes sure that each person can bake the same cake. So if you are not doing systems do not delay, systems are the substance in your brand and the bread and butter of practice life.
I know you are dying to see my cake so here is a picture. My bookclub loved it and there was none left at the end of the evening!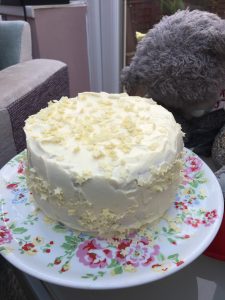 Ps early predictions are "Tom and Steven"
Michael