Why have some practices have stopped answering the phone?
This post comes as my patience is wearing thin!
Practices are throwing money down the drain every day, all because they have decided to have a robot answer the phone.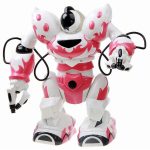 You are not a bank or a huge corporation were I need to talk to a designated team who are trained in the one area that I need help with!
Why do I have to press 1 or 2 or 3?
You are a small business with 1 – 5 people answering the telephone. The humans that you employ should pick up the phone on the 2nd ring.
No patient wants to listen to the options and new patients will hang up.
Laura