Now the kids are back to school
My god children are always excited to be getting back to school and this year was no different.
The start of a brand new year is so important and it has has to be be prepared for on both sides of the school gate.  Just a few weeks ago parents were getting ready: school uniforms, sports kits, investment in books, computer programmes and stationary. At the school the teachers were back at work sorting out classrooms, subjects, syllabus planning, timetables, homework planning and after school clubs.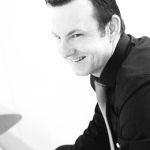 It takes time to prepare and review on both sides to make sure schools run efficiently.
Schools run well when it is clear to everyone individual what is expected of them and each person understands the part they play to achieve it. This has always impressed me and is a really good way to start a year.
In dentistry I speak to so many practices and what surprises me is the planning. I unearth so many key policies that are out of date, not organised with a massive emphasis on presuming that each team player knows what is expected of them. My recommendation to you is once a year do a "Back to School" in your practice. This is my "Back to dental" list of what you should be reviewing for your team members.
Sharing your vision for the business
Updating Contracts 
Updating Job descriptions
Clinical and non clinical systems
Staff training plans
Appraisals
Frequency of team meetings
Personnel development plans
Staff satisfaction survey
It is a great time to do "Back to Dental" as most team members will have had some holiday, to spend time with their children and we are heading into the busiest part of the dental year. It is your duty as a practice to make sure that your team are working with full understanding of what is expected off them. In turn you are showing great leadership skills and taking charge of your dental practice.
Back to school is not just for the teachers and children it is for us in dentistry too.
Michael