New patient emails – an extra tip for you
I wanted to give you one final tip. I promised and delivered 4 but here is one more.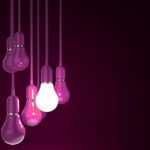 I am sure you have heard of the phrase call to action. This is what most new patient emails lack.
You need to have a call to action in the email:
I would like to speak to you to explain how we can help, can we arrange a call?
Why not call us and schedule a complimentary consultation?
Please call us so one our fantastic team members can learn more about your situation and explain how we can help?
A call to action should be the last thing you write in the email to prompt them to complete the request you have made!
Laura Horton
Providing dentists and their dental team with training programmes to increase results with proven successful methods.