New ASA enforcement notice on the advertisement of Botox and other botulinum toxin injections on social media
Yesterday the 9th of January 2020 saw a huge change in the way social media is used to promote Botox and other botulinum toxin injections. 
See the full enforcement notice here
Although as a profession we are fully aware that you could not use the words Botox in any advertising, now they have really stamped down on social media use, and words such as 'anti wrinkle injections' are no longer allowed.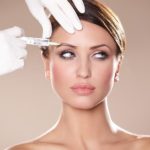 All providers of Botox now need to review their social media advertising as form there 31st of January targeted enforcement will be in place.
How will this effect your dental practice?
We have had clear advertising guidance for many years so the majority of practices only have to stop using wordings such as 'anti-wrinkle' for facial aesthetics. Those providing Botox for armpit sweating need to change the use of these words too.
I feel this is something that should not cause a problem for most due to Dental practices ethical marketing. 
Pictures cannot have words / reference in as an overlay / stamp, such as 'anti-wrinkle injections' . You also need to confirm what hashtags they can and cannot use, after all it is really easy to get carried away with hashtags! For example you cannot use Hashtags that say #botox or any other reference.
Dermal fillers are not part of this enforcement but you can not marry the two together, this will still be classed as breaking this enforcement. I know fillers are not a POM but I hope they are working on this in some way as it is as equally shocking if not worse what some providers are doing to their non-the-wiser clients. Lauren Goodyear known for The Only Way is Essex is a classic example of recklessness. 
If you train dentists, doctors or nurses you are ok to use the words Botox in your advertising.
How does this effect the dental team?
Most practices have a team member carrying out social media for them. 
If you have not already you you need to make a documented system for the team that manage your social media. This needs to clearly state what they can and cannot write in social media posts. Link to the GDC guidance
This document must be signed by the team members carrying out your social media.
I am hopeful this will reduce the negative impact of the 'influencers', and if it does not then we need to take action as a profession as we did, and many still do with the act of illegal dentistry by non-registrants proving tooth whitening.
Laura