Inspiring women in Dentistry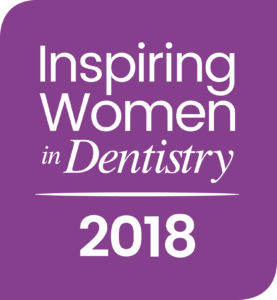 On Friday the 12th of October I was invited to speak at an augural event called Inspiring women in Dentistry.
This event was set up by Dr Andrea Ubhi and Dr Martina Hodgson with the aim of supporting women in Dentistry and raising money for a charity close to Andreas heart.
The delegate fees for the event were donated to this wonderful charity www.asha-nepal.org who raise money to support women who have quite frankly been through horrific experiences.
Martina asked me to speak many months ago and I said yes immediately for two reasons:
The event was to raise money for the above charity
I genuinely like to support women in business and help to develop their confidence. I work with many female dentists and enjoy supporting them and helping them to become a shining star in person.
What came out of the meeting?
We learnt some interesting things!
From a dental perspective we learnt that according to research, 14% of dental practice owners are female and only 5% of Implantologists are female worldwide. We discussed how these career paths can be great ways to gain superb work-life balance.
Work-life balance was of great importance to the ladies in the room. One part of my presentation titled "can modern day women really have it all?" helped delegates to address their top 5 priorities in their life right now and most importantly assess if the top five were in the right order!
The number one highlight for me was that every woman in the room wanted to share their knowledge, experiences and ideas to support each other. No-one was holding back and that was great to see.
I look forward to more events next year to support a charity and each other!
A huge thanks to Martina, Andrea for organising the event and to Straumann for the sponsorship.
Laura