First impressions
We've all heard the phrase "don't judge a book by its cover" – but do we live by it? No matter how hard we try, it's almost impossible not to allow your view of a person to be clouded by the first impression you have of them.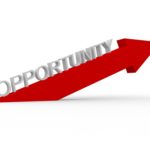 The same applies to businesses. If a potential customer has an unpleasant experience in their first encounter with your practice, it will stick with them – and chances are they will soon by trying one of your rivals. Making a good first impression is a vital part of your business's success, so how can you be sure you are getting it right?
The first thing to do is to ensure your staff understand how important it is. Whoever is the first to greet patients – usually your welcome team – should know that dealing with them is the most important part of their job. Everything else, from answering the phone to admin duties, can wait while the person who has walked through the door has their full attention. The receptionist should listen first and speak afterwards, responding to the patient appropriately: some want to chat, some are nervous and need reassurance, while others are busy and just want to be dealt with as efficiently as possible.
Secondly, think about the other ways people contact you: email, phone and online. How do you respond to these? If you are too busy to pick up the phone, does your answer phone give the right impression and are calls always returned? Do you always respond quickly to emails? Does your website look professional and inviting?
Finally, nothing beats a 'mystery shopper'. I always call or visit a practice secretly when I begin working with them to see how new patients are dealt with – it's far more revealing than what you will find out by asking directly! Get a friend to do the same at your practice and report back honestly on their experience. If it doesn't match up to the impression you want to give, take action to make improvements and see the real difference it can make to your practice.
Laura
Providing dentists and their dental team with business development and training programmes to increase results with proven successful methods.
www.horton-consulting.com