Effective scheduling for the New Year
By Michael Bentley.
I am often asked about how I achieve so much? People say I make them 'feel tired' that they 'couldn't do it'.
My first response is that I genuinely love everything that I do and you can do it too, it's not magic. Yes there are always aspects of work that you don't enjoy doing, I am not that passionate about, constant travel, my accounts, filing, but I do get them done by planning for them.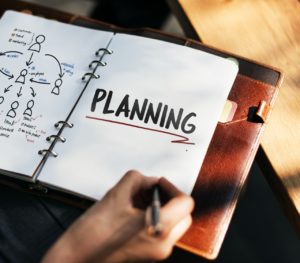 It is a great time of year to get yourself organised for the year ahead and make sure that you have your goals and plans in place to give you every chance of success. Personally I have most of the year set up already and options on things so I can be flexible, maintaining a work life balance is a priority for me too sustain what I do and remain healthy. If I didn't do this extensive diary planning I literally would do nothing, trust me.
As a practice manager and working with my business owners, I always enjoyed January, making sure that everything was in place for a cracking year.
Here are my top 10 hints and tips on scheduling so that you can get a good year underway:
Holiday and CPD bookings for all providers need to be in the diaries now (ideally a year ahead) but at least 7 months in advance so that patients are not being re scheduled. With changes in 5 year PDP's, CPD bookings should be so much easier to book out as courses will have been researched in advance, so get these booked out to.
With providers holidays and CPD actioned, it means that the rest of your team members can now schedule their holiday's. I would encourage early booking for team members so that you are not left with cramming holidays in at the end of the year. Also regular breaks are good for health, even if it's a week of relaxation at home, so encourage this culture.
Get Christmas and New Year opening hours sorted for 2019/2020 now. The team like to know where they stand and how much individual annual leave they need to use in taking all or part of this key time off.
Schedule all meetings in the diaries now, business meetings with practice managers/owners and separate meetings with the team, weekly and monthly, whichever is in your vision plan. Also plan weekly One's to One's with all team members, or split them between coordinators.
Schedule all appraisals (I would recommend twice a year if you can) and Personnel development plan reviews once a year. I would recommend summer months for these July and August, it also falls nicely around the teams CPD cycles in the main.
Schedule all the CQC audits for the year, have flexibility for repeating audits that require more work and additional audits, this is happening a lot with clinical note audits. Great audit months are: February, May, July/August, end of December.
Marketing plan for the year with campaigns scheduled and monthly actions required to make sure each campaign is implemented on all platforms.
Schedule review of monthly membership subscriptions, with review of your dental price lists in line with membership review. This should happen in June/July and your membership provider should be around to support you. You can finalise fee increases later, I recommend January for implementation of new price lists, however mid year price increases are sometimes needed (Brexit may force practices to do that this year) or it has been several years since your last price increase.
Schedule monthly reviews of financial data, monthly, trading account and KPI's
Schedule a meeting with dental providers every month, to go through all aspects that effect their diaries, new patient conversion, marketing investment, diary zoning.
Here's a bonus tip – set a budget now for team social activities so that it is clear what you have available to spend. Plan events based on budget, activities don't have to be pricey to be brilliant.
Hope that helps you to get your new year underway in style, scheduling takes time but really pays off.
Michael