Dealing with new patient emails tip 2 – calling and follow up
A prospective new patient may of emailed you, but the key to converting them is to speak to them on the phone.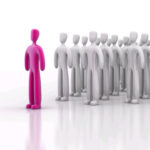 To increase your chances of speaking to a new patient ensure that you use a contact form on your website and that the contact form requests their telephone number – I personally would ask for their mobile number.
I know many dentists deal with the new patient emails, however this responsibility lies with the TCO or the front desk team – make sure your team know who is responsible!
Emails should be checked once an hour – as soon as you receive an email call the patient if you have their number, if not reply using the templates I discussed yesterday!
What happens if you call and leave a message? Always drop them an email to confirm that you have called and would love to speak to them to explain how you can help them – why not ask them if there is a preferred time or day to speak to them?
Following on from this once you have replied to their email if you do not hear from them again, email once more three days later and then leave it there.
If you keep emailing and calling it makes you look desperate and gives the wrong impression. I can't stand it when I email a business and they don't stop calling me, or emailing me it is really annoying and puts me off them!
Laura Horton
Providing dentists and their dental team with training programmes to increase results with proven successful methods.