Damage control for your brand
I am really fortunate to have many clients in Ireland and even more so to be served from Stansted airport to every airport in Ireland by Ryanair.
Ryanair – gosh they have a bad reputation. I do not agree with the number of flights they cancelled last summer in any way shape or form, but I do defend their day to day runnings, even when I am the one left hanging around in Dublin airport for hours.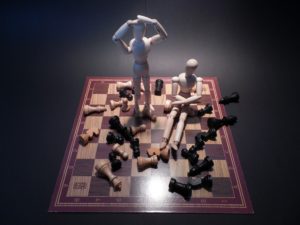 Ryanair essentially provides a shuttle bus service from London Stansted to Dublin every day. Flights start at 6.30am and finish at 10pm. The planes are back and forth and therefore end up with delays.
When people are whining and moaning and blaming Ryanair I have to tell them that 9 times out of 10 it is the handlers called Swissport, they are useless. They do not have the bags on or off, no special assistance equipment, nor stairs even to get people off the back of the plane – the list goes on.
Last summer they took 4 hours to get bags to the reclaim.
Every time I travel I get an email from the airport asking for feedback on my experience. Last year I started to respond (every week at times) updating them on Swissport, asking why they still had them in contract, why were they letting them ruin the brand of the airport and the airlines. No wonder Easyjet started to move flights to Southend!
I even took a photo of a handler vaping in a truck outside a boarding plane and tweeted it to Swissport once. That's how bad their culture was at Stansted.
No-one came back to me, no-one replied. I was not surprised. (They did reply about the vaping.) But thanks to the media Swissport are no more at Stansted airport.
This week I have boarded a plane 30 minutes before take-off, taxied 10 minutes before and guess what, we were in the air at 12.22; two minutes later than the departure time. This I can tell you is nothing short of a miracle, and I may now have to make sure I arrive more than 50 minutes before my departure time!
Ryanair now uses 'Blue Handling' a handling company potentially white labelled to them – it is a good move and was contracted via tender. I asked the aircrew about the change – they were chuffed that they no longer had to use Swissport too.
I know time will tell but already being an airport passenger is looking up.
But what took Ryanair and London Stansted airport so long?
Why did they leave it until it got so bad that they made BBC news with the 4-hour bag wait. Why at only this point did they make the public aware of Swissport?
Damage limitation. A noun unknown to them?
If you have any system or person in your business that is causing damage to your brand you have to do something about it. For people to comment or complain you have to understand that that is huge and you need to stand up and act.
Do not bury your head, do not carry on. Whoever the company or person is they are making mistakes, they are ruining you.
Damage limitation.
Laura