The beauty of a good script
I have been acting for over 20 years and I continue to invest time in being part of musicals. My latest role is Edna Turnblad in Hairspray written by Mark O'Donnell and Thomas Meehan. Previous actors to take on this iconic role include John Travolta and Michael Ball, so not too big a heels to fit into!
What I love about great scripts (and Hairspray definitely has one of those) is that it is all about the interpretation of the great lines that have been written, this combined with tone and delivery brings the character to life. I have been rehearsing now for many months and have taken some time to study the interpretations of John and Michael, whilst developing my own take on Edna with my director Veronica Walsh. This is a challenge that I relish, getting under the skin of the script and making it my own is such a pleasure.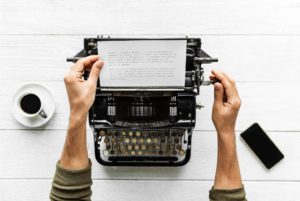 In dental practices there are so many opportunities for scripts to be written. A good script in Dentistry allows everyone to be on brand and be in control of what they are saying, which gains so much success and credibility.
In my dental career without a good script the time I spent on reception and as a Treatment Coordinator would of been really hard. In practice I see a lot of 'making it up as we go along' so working without scripts and this is not successful.
It is unclear to teams what is expected of them and whilst some people are born naturals, most people are not and it looks like a very unrehearsed and out control experience to the patient. I recommend whole heartedly that you spend time in putting scripts together. There are so many areas that should be scripted, here are a few to get you thinking about:
New patient telephone calls
Cancellation processes
Patient lateness
Surgery lateness
Patient complaints
Comprehensive assessments – new patient assessments
Patient Handovers
The above list is just a snapshot where scripts are key to giving your business real substance. Not only do you need to write the scripts, they then need rehearsing. Rehearsing is known in Dentistry as the dreaded role play, but this is vital to success.Rehearsing gives every person the opportunity to practice what they are saying, the tone they are going to use, and find the right body language. Rehearsing allows individual interpretation of the scripts so they sound professional and not robotic.
The practice manager's role is to organise rehearsals, these should be fun and productive. Believe me if you write a great script and it is rehearsed well, your team sound on point and confident with what they are saying. I spend so much time writing scripts for practices for all roles Dentists, Hygienists, Treatment Coordinators, Receptionists, which I love doing and then spending time directing them in the rehearsal process. I can practice what I preach and on that note I am off to rehearse my lines for Edna for my run of performances starts on the 20th of November. Wish me luck or a Break a leg as we say in the theatre trade.
Michael