Part 7 – Top tips for recruiting apprentices, qualified Dental Nurses and retaining your Dental Nurses
Part 7
I have now spent 21 years in Dentistry and I have never seen the industry so short of dental nurses. I keep being asked by clients what to do? Where to find them? How to retain them? This is not just a UK problem or a problem affecting rural areas.
In my last blog I wrote about how ownership and leadership change can lead to massive unrest. In this final part of the series, I cover recruiting qualified nurses. 
The first challenge you face when recruiting for a qualified nurse is attracting them to your practice. First things first, a fair salary based on experience is essential so you have to sort out your salary banding as a key component before you advertise for the role. 
You need to be very clear when advertising what you are looking for, utilising key aspects of the job description, utilisation of additional skills and really putting your brand stamp into the advert. Additional benefits are also a win-win, so if you cover nurse registration and indemnity this is the time to shout about it. You should advertise a salary band for the job that you have, as if you have completed the work in house with your other team members then you can advertise this without any team fallout. 
It is also nice to ask the team what skills they are looking for too. They often suggest things that you had not thought of before, or didn't realise was missing from the mix. 
My other top tip is that you should look at the personalities of your nurses. On our website we have a webinar on DISC personality profiling. Watch the first 20 minutes and this will help you to understand the personalities you currently have in your team and what type of personality would work to compliment your existing team members.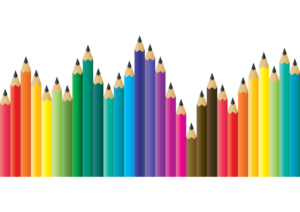 In terms of recruitment, when you advertise, you will be sent C.V's. Now I have to be honest I am not a big fan of a C.V so I recommend you create an application form for your practice. You send the application form to anyone who sends in a C.V. The application has two parts. Firstly, questions that would appear on a normal C.V and then questions about Dentisty e.g what do you know about our practice? This approach does two things, firstly it allows you to see who is really interested in a job; if someone can take the time to fill out an application form then that is a fabulous start. Secondly, you can now compare a C.V with an application form to see if it matches and see the research that the person applying has done about your practice and the job they are applying for. 
From this point you will reduce the number of C.V application forms dramatically and that is what you want – quality not quantity. 
There are five key stages to the recruitment process. Our recommendations are: 
1. Welcome the potential employee and give them a tour of your practice, talk about social history.
2. Interview questions – need to be split into clinical questions and patient experience questions. 
3. Practical exercises are vital as dental nursing is practical, so you should test them in these areas: 
A) Decontamination
B) Hand Washing
C) Computer notes
D) Charting
4. Document checklist. 
5. Answering questions and confirmation of what happens next. 
Once the main interview is complete, benchmark the candidates and decide on which candidates will have a trial day. Trial days are so important and are something that practices skip. Don't skip this stage as it has major advantages for you and for the candidate. To clarify a trial day is a paid day for the candidate. 
On the trial, make sure that the candidate buddies up with the most experienced/senior nurse. Your nominated buddy will spend the day with the candidate demonstrating your brand, systems and allowing them to work alongside some of your key clinicians. This will be useful for the candidate to confirm that they do want to work for you and that the candidate can fit into your brand and team. 
When you do make an offer to the successful candidate, set up a contract meeting. All being well from this meeting you will have your start date, uniform on order and your induction all ready to go. 
Thanks for all your feedback on this series of blogs, it has been a pleasure to support you all and we always appreciate your comments. If you have any further questions or suggestions for blogs then don't forget you can submit these to us on our Facebook page or via our website. We answer questions on our monthly podcasts so if you haven't tuned in yet then nows your chance. 
Thanks Michael