Part 3 – Top tips for recruiting apprentices, qualified Dental Nurses and retaining your Dental Nurses
Part 3
I have now spent 21 years in dentistry and I have never seen the industry so short of dental nurses. I keep being asked by clients what to do? Where to find them? How to retain them? This is not just a UK problem or a problem affecting rural areas.
In my last blog I introduced the reasons that nurses are leaving practices and I went through salary banding. In this blog, I am going to deal with a lack of career progression; this means that you have to be transparent about your vision for nurses to support retention.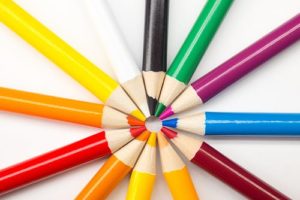 2) Lack of career progression 
This comes up time and time again, nurses joining practices and then somehow getting stuck at doing the same job. This can lead to lots of issues not to mention HR issues as when nurses get bored sometimes they can start creating atmospheres within the dental practice. It is important that your nurses are fully committed to your brand and are happy and passionate about what they are doing.
There are so many ways in which dental nurses can really enhance a dental practice so you need to be clear on where they are heading. In order to do that you need to know where you are going too and this needs to be a key part of your vision planning. You have a real opportunity now with the changes in PDP's to formulate a 5-year plan with each dental nurse, in line with the practice vision. When I was running my practice I sat down every year to plan the future and make sure that the vision we had as a business was being fulfilled and the nurses were vital in that.
There are a number of pathways you can take with dental nurses so I want to share this with you.
Clinical leader – This is a position where regulation, clinical systems, training nurses into your brand and systems, stock ordering and repairs and maintenance are the main focus. This is on top of providing their normal nursing duties. You do need to time manage the additional roles and ensure there is the time to achieve them. This is a great role and is a huge responsibility so remember your salary banding.
Treatment Coordinator – This is a wonderful role for the practice and one that is increasing around the UK and Ireland at quite a pace. This role however needs suitable training as it supports vital stages of the patient experience. Areas treatment coordinators provide are:
Free consultations
Initial consultations with a dentist
Treatment planning with dentists
Options meetings for new and existing patients
Follow up
Conversion tracking
End of treatment celebrations
Supporting the front desk team with clinical enquiries
This role has many components and this role is also to be integrated with nursing responsibilities as it is a role that builds up over time.
Clinical Coordinator – This is another wonderful role for qualified nurses that encompass all clinical aspects, which support diagnostics and education for patients. This role will involve additional qualifications and skills. It has to be properly planned in an order that meets the business vision. Nurses who do this role have to feel that they are equipped to be able to have their own clinics and manage patients. Areas that this role is used for are:
Impression taking
Scanning
Clinical photographs
Oral health education
Measure and record indices
Radiography
Apply fluoride varnish
Pour and cast study models
Carry out shade taking
This is not an exhaustive list but nurses who have developed high clinical skills can provide so much support to dentists and reduce the dentist's time in areas that the nurse can do instead. In addition, this provides an amazing customer experience. This role is equally demanding and as it gets established really works in practice.
Implant/Sedation/Orthodontic nursing – These are nurses who have an advanced level knowledge and skills in these fields. There are specific training courses and key skills that each of these roles need so ensure they are developed and the nurses who provide these duties are acknowledged for having advanced skills
Practice Management – Many nurses are being developed into the role of Practice Manager. We are seeing this more and more on our management courses. Nurses from their early 20s are being trained. This is exciting but they need to have a clear road map to learn the skills this role requires. A few of these primary goals are:
Leadership training
HR – two letters but this encompasses so many areas and is the biggest challenge that practices face
Time management
Finance
Marketing
Patient experience
Optimisation and maximisation
Regulation experience
In part 4 I am going to cover the final three retentions areas before we move on to recruiting qualified experienced nurses.
Michael