Our May 2020 newsletter – The secret to change
The secret to change is to focus all of your energy, not on fighting the old, but on building the new.
Socrates.
Wow, what a few weeks it has been for us all. We are all going through a range of emotions but out of darkness comes light, reflection and how to adapt in what is being sighted as our 'New Normal'. 
We know how emotional and challenging these times are and will be. Not every day will be great we understand that, but rest assured that we are here for you and we will do all we can to support our fantastic dental profession. Our mantra is that there is a solution to every problem, we just have to find it.  Over time we will do just that. Have faith that we will find new ways to be able to support our patients, whilst keeping our teams safe too. 
Business owners and managers – we do want to take a moment to congratulate you all for being amazing leaders through this dare we say 'unprecedented time'.  
During your time of concentration and planning for the future of your practice. You may have already forgotten how much you have achieved to get to week 7 of quarantine! 
In 6 weeks you have all been thrown out of your comfort zones: working from dawn to dusk in order to lockdown your practice, set up triage to support your patients, make decisions for the team based on a number of factors including a responsibility to the NHS, keeping your key workers in the business and furloughing staff. All this to protect the longevity of the practice you love. 
Please take this moment to reflect on what you have already achieved, we are both very proud of you. We have never been prouder to work in our profession. The camaraderie across all the sectors of dentistry has been outstanding and to quote the phrase "We are all in this together" has never been truer than it is now. 
The future is going to be tough, we would be lying if we said otherwise, but we all have an opportunity to re-evaluate and design the business you really want. 
The spirit of our teams is becoming clear: who really wants to be part of your practice for the long term, and whether they want to be a part of the continuation of the brand and the story of your business whatever happens. 
With cross infection changes, PPE, length of appointments – we are yet to fully appreciate what changes there will be, and must remind ourselves that this is a marathon and not a sprint so do pace yourselves. Remember "Managers do things right, Leaders do the right things".
Virtual Consultation Membership 
Firstly I can tell you we are not resting on our laurels. From hands on day to day working in the business supporting our clients, we have been vision planning what our pathway is to be in the new world.  As each day passes and we listen to practice needs at this time, our picture has become very clear on how we can help. 
We can formally announce that we are developing a brand new virtual consultation membership for dentists and their teams. In this membership we are vision planning several areas. One area we can share with you is virtual consultations.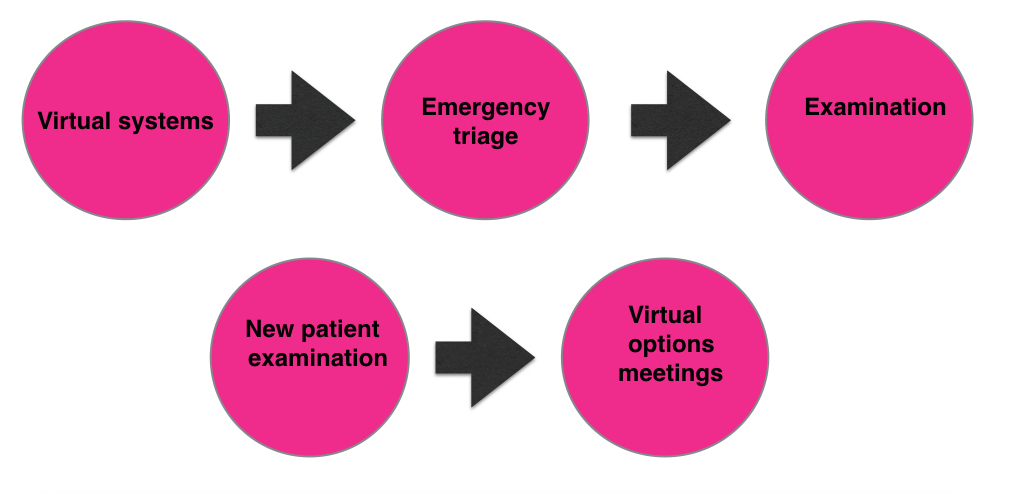 For each area there will be a step by step guide on how to implement with specific verbal skills and systems, setting out what is expected of the team to give each team member the confidence to be able to deliver these consultations. 
We discussed these areas within our LIVE webinar TCO LIVE which we did in conjunction with Practice Plan and Laura discussed this last night on a webinar for FMC with Gensmile that had over 2900 registrants. The webinar will be ready to watch on demand at the Dentistry Study Club Website later this week.
We are busy testing software, writing and recording brand new videos which will become part of the membership and we will launch as soon as we can. The connection we have in the profession has never felt stronger and it is allowing us to develop and integrate systems to really support you. We are both excited and passionate about this as we want to make sure that practices have options to deliver amazing communication moving forward and nurture our teams so they feel confident in delivering these new systems. 
Webinars 
In the last few weeks we have recorded over 10 webinars. Our premise to agreeing to any webinar has been that we are able to provide positivity and the opportunity to support our profession with our knowledge of grass root dentistry.
Click here for the webinars that we have recorded and the link to our webinar section on our website. Please keep checking back as we will be adding more over the coming weeks that we have been booked to do. 
Passion and Leadership
Bridging the gap of the practice manager through COVID 19
Creating enhanced CPD

 

for your team during COVID 19
First steps to becoming a Treatment Coordinator

 

90 day dentistry series Day 4, 5 and 6 which includes

 

Handling objections and costs

 

Co-diagnosis and presenting options

 

DISC personality profiling

TCO LIVE in COVID 19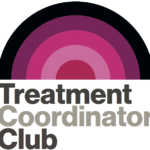 Our Treatment Coordinator Club has launched, we are both so proud of this project. Laura actually started working on this 10 years ago and it is fair to say it was way ahead of the game, but not anymore. This is the future and we have embraced it fully. Both of us  have been recording content in the lockdown, pulling all our resources together to offer practices a comprehensive way to train treatment coordination fully into your practices. 
Our premise for Treatment Coordinator CLUB 
Why join our Treatment Coordinator Club?
TCO Club was first launched in 2010 as a forum for TCOs. Now 10 years later it is to support TCOs with their development and to act as a network of support to all TCOs.
The logo represents the multifaceted roles that many TCOs have. We know that TCOs are also dental nurses, receptionists and managers. They also work in different areas from clinical systems to marketing.
TCO Club is here to support you as a TCO in your role that is very unique to you and your practice.
See the link for all our membership options including our complimentary membership for TCO's to join a safe forum for network and support. 
If you would like any support or you have questions about membership or how we can support your practice then you can book a call in with us by emailing us at. 
We personally recognise the sacrifices that everyone is making to support our amazing key workers and the NHS to save lives. Stay safe and well and keep following the guidelines. 
Michael and Laura