Myths of the Treatment Coordination role
Laura and I are both seeing a huge surge in treatment coordination related questions (check out our latest podcast) the most common seem to be:
Do I need one?
What is the best way to recruit and train a treatment coordinator (TCO)?
My personal experience in treatment coordination started in 2005, I can't believe it is 15 years ago that I took my first steps into this wonderful role. It is a role that I fell completely in love with.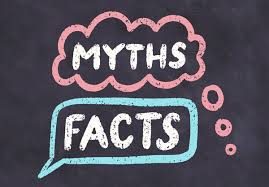 To be able to have the responsibility to work so closely with patients and my dentists was just a joy. I enjoyed every aspect of the role, even the difficult patients, and the rewards for both the practice and myself were incredible. Within my practice, I trained two further TCOs to support me – the role expanded to meet the needs of the practice and the patients' in line with my practice management role, and in my latter years combining consultancy too.
What is the TCO role all about?
I want to get rid of a myth surrounding the role straight away. Treatment Coordination is not a sales role or a role to deliver a bad news story, or to announce the fees!
What the TCO role is first and foremost, is building an incredible relationship with patients'. A TCO has a unique opportunity to work closely with a patient, encouraging them to open up about their goals and concerns, in a deep way, in order that this knowledge gained is then used to take a holistic approach when treatment planning. Communication takes time and is becoming increasingly difficult for dentists to achieve, alongside clinical record requirements.  The investment in time is at a high hourly rate for a dentist and this is where the power of the TCO comes in, as a TCO is able to spend the right amount time with every patient without effecting the dentists hourly rate.
A TCOs main job role is an educational one, explaining solutions that are available in the practice – matching these with the patient's goals and concerns.  A TCO supports the dentist in planning treatment for their options meetings, where the dentist has formalised the treatment plan, with clear prescribing and recommendations to present to their patient. Once this has taken place the TCO is able to clarify and confirm the understanding from the patient's perspective of what has been recommended and then make sure the patient is able to make an informed choice as to what they would like to do next. When a patient has made an informed choice, this is when they will ultimately book their treatment plan – putting a massive tick in your sales box. For me, this tick only happens when patients' are clear about where they are going and feel comfortable and confident with not only the treatment but the time it will take to get there and of course the financial investment required. The TCO role is also to be a buddy throughout the whole patient experience, checking in with patients throughout their appointments to make sure that all is going well and also if it isn't to be able to step in and support. TCOs are also the right people for all clinical follow-ups and as Laura always advises "Your fortune is in your follow up".
The area that has increased dramatically for TCOs is end of treatment celebrations. This area requires TCOs to collect patient stories/testimonials, filming these for social media platforms, asking patients for reviews and feedback on their experience and of course asking for new patient referrals. A system that we love and that Laura used as a TCO herself over 15 years ago.
Who should do the role? 
Another myth – does a TCO have to be on the GDC register? The clear answer to that question right now is no. In fact, both Laura and I train many TCOs that undertake a large role on reception but want to able to do walk-in free consultations and support open evenings – this works amazingly well. For digital practices scanning in free consultations is excluded for the non-registrant.
When treatment planning and options meetings come into play things start to change. Both Laura and I definitely feel there is a major advantage to being on the GDC register, we both are ourselves and maintain our GDC registration to this day. Once the patient needs to talk clinically, you do need trained TCOs that are able to have in-depth conversations with a bank of clinical knowledge. This however can be learnt and there are TCOs that are exemplary at learning clinical knowledge for this role and are competent with delivery. The main aim is to have a person that is committed to communication, learning clinically how you work, that you can work alongside at a very close level and who you trust to support you with your treatment plans and your brand.
How do I recruit? 
This is a question we get asked every week. Both Laura and I say that the best TCOs are normally in your practice already, but why do we say that? Team members that you already work with have the knowledge of how the practice works, they understand your brand, and they have the relationships with the clinicians and in a lot of cases know many of the patients too. However some practices do not have that, in this scenario you need to advertise for a TCO – they are around and TCOs are looking for jobs, we know that first hand.
Remember if you are recruiting for a TCO this needs to be internally and externally advertised. You have to make sure that every team member can apply for the role and that all interviews are conducted in the same way, otherwise you will receive a grievance. Both Laura and I always say you should advertise externally in addition to internally, as you just never know who is around and it is always good to find to the right person for the TCO role.
Training a TCO 
This part is so important; you need to spend time training this vital role. There are many ways of doing this, but normally this comes with a combination of courses, consultancy and in house training. There is no point in cutting corners when it comes to investing in this role, as without the right training you will not achieve the very best of what the role can do for you. As Laura and I have been in this role for over three decades between us, there are many options that we can both support you with.
TCO online course for free consultations
TCO LIVE events – our next one is on March 26th in London
Bespoke consultancy with Laura or myself with branded forms and manuals and with all our verbal skills to support you
Virtual training to work with TCOs online in 1 to 2-hour training sessions
Sending us questions to us via email and social media which we will answer free of charge in a Horton Hangout podcast.
If that wasn't enough, Laura and I are launching the TCO Club soon which we are very excited about.
From a patient and dentist point of view I can guarantee that you cannot go wrong with investing in a TCO as part of your plans for this new decade and if you already have a TCO, keep training and coaching so that your TCOs can bloom.
Michael