Treatment Coordination LIVE
26th March, 2020
01279 888 176
---
Course Information
Course Duration
1 Day (9:15 AM – 4:00 PM)
5 hours 30 mins verifiable CPD
Enhanced CPD outcomes achieved: A B C D
This course only runs once per year – book early to avoid disappointment!
---
Course Cost
£381 per person, inc VAT.
Early bird special offers:
Book before the January 7, 2020 and save £30 using promo code: TCO1
Book before the February 6, 2020 and save £15 using promo code: TCO2
---
Why Choose Horton Consulting?
Laura and Michael…
Have been there, done it, and have worn the t-shirt!
Are masters of verbal skills – we have an answer for everything
Have been successful treatment coordinators for a combined 28 years
Horton Consulting has over 10 years' experience working alongside practices in the UK and Europe to implement the TCO role.
We do the role plays so you do not have to. Delegates do not role play on this course.
Discover the 7 ways Treatment Coordination can work in your business!
By attending this course you will:
Discover all of the vital stages that go into providing a free consultation
Learn how to deliver the language necessary to be able to guide your patients seamlessly through the treatment coordination appointment
Learn how to discover the personality types of patients quickly, and how this leads to success in your communication
Discover the tips required in dealing with objections
Learn how to integrate foundation of health and high-value treatments into a focused practice
Learn how your existing patients' can benefit from treatment coordination
Discover successful ways to deal with objections
---
Book now to save your space on the course
You will be taken to a secure shopping cart to pay and confirm your booking. Once payment has been processed you will receive your welcome pack by email. If you have not received your welcome pack within 15 minutes please check your junk/spam folder.
Book Now - One payment
Venue:
Etc Venues, Garfield House, 86 Edgware Road, London W2 2EA
Time & Date
26th March, 2020
9:15 AM - 4:00 PM
---
What to expect
Horton Consulting's unique LIVE courses give you the skills you need through a series of staged role-plays- delivered by Laura Horton and Michael Bentley.
Delegates will be expected to sit back, listen and take notes.
Treatment Coordination LIVE is essentially Laura and Michael demonstrating (with staged role play scenarios), exactly how to deliver treatment co-ordination to every new patient who attends your practice. The LIVE Treatment Coordination training shows you first hand the exact way to conduct treatment co-ordination appointments. You will gain an insight to the ideal language you should be using, how to build relationships, and how to identify motivating factors for treatment.
This course only runs once per year – book early to avoid disappointment!
Would you like to start your Treatment Coordination journey today?
---
Speakers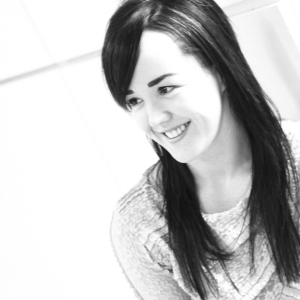 Laura Horton
Laura has been successfully working with dentists and their teams since 2005 and through her own company since 2008. She has a 'sleeves rolled up' attitude and thrives in her unique hands on style of delivery.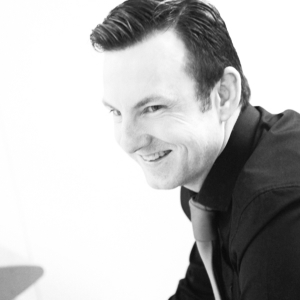 Michael Bentley
Michael has a business diploma in Distribution Management and has over 15 years' experience as a Practice Manager. He also has over 7 years' experience working as a Treatment Co-ordinator and is a qualified and GDC registered DCP.
---
Venue
Etc Venues, Garfield House, 86 Edgware Road, London W2 2EA
etc.venues Marble Arch is located on Edgware Road in the heart of the West End.
By Underground, Central line to Marble Arch Station
When you exit the station, turn right on to Oxford Street and then second right on to Edgware Road. etc.venues Marble Arch is in Garfield House, on the right hand side next to the Tescos.
By Train
Paddington Station is approximately 20 minutes walk. Use the Praed Street exit and turn left on to Praed Street and continue until you walk on to Edgware Road. Turn right onto Edgware Road and continue towards Marble Arch. etc.venues Marble Arch is at the other end of Edgware Road on the left. Alternatively bus routes 36 or 436 go from outside Paddington Station on Praed Street and on to Edgware Road and takes approximately 10 minutes to Marble Arch.
By Bus
etc.venues Marble Arch sits on many bus routes including 7, 10, 73, 98, 137, 390, 6, 23, 94, 159, 30, 94, 113, 159, 274, 2, 16, 36, 74, 82, 148, 414, 436.
Parking
There is a NCP car park situated within close proximity to Marble Arch – visit www.ncp.co.uk for more details.
By London Cycle Scheme
The nearest "Boris Bike" docking station is on Edgware Road / Marble Arch.
---
Register your interest
Sign up to our newsletter to be the first to know about our future courses.