Unique Marketing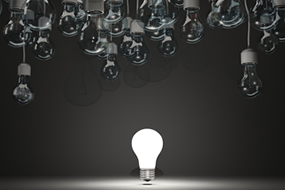 Horton marketing supports existing clients with their marketing strategy and execution. We know if you want your marketing to be successful the people behind this need to know the nuts and bolts of your business.
We help our clients in the following areas:
Branding
A brand distinguishes a company from others. It is the look and feel of the company, and also its corporate philosophy. By branding a website, an advert, a promotion or an event, a company can portray its image to the public in a clear and concise way. There are many ways to share your business brand, from corporate t-shirts to packaging to events.
Packaging
Branded packaging is an easy way to get your brand to travel. Interesting or beautiful packaging is often reused, meaning your brand is carried far and wide before it's discarded. That's free advertising for months after your initial spend.
Corporate Identity
Branding comes in many forms and a corporate identity is one of the easiest ways to communicate the brand. Corporate identities span all elements of supporting the main brand, including business cards, letterheads, websites… even branded t-shirts and cars. It can be applied to almost anything.
Brand Manuals
When a company has finalised its logo and corporate identity, it makes sense to create a brand manual or brand 'bible'. This gives guidelines for how the logo and brand is to be used, particularly when working with other companies and people who interact with the brand, ensuring the company retains its valuable identity.
Design
From one simple logo to a full website or advertising programme, graphic design is at the centre of all marketing activities. It creates a brand and communicates ideas, which in turn sell products and services.
Our team of highly experienced and creative individuals will communicate your design through compelling content which engages your audience. We grow the seeds of your ideas into commercially successful products for all media platforms.
Logo
A logo can be iconic if done well. Sometimes it's an image, sometimes text and sometimes a combination of the two. A great logo is recognisable at once, either in part or in total. A great logo can create a great brand.
Advertising
Advertising is a type of communication that aims to persuade the audience to take a specific action, whether it is buying a product, visiting a website, or signing up for a marathon. It can be in print, on the radio, on television or on the internet, and can be any size or format you can imagine. The best adverts are striking, compelling and, most importantly, effective: they achieve their aim.
Print
Print advertising covers everything from full-page magazine ads to tiny classified ads, or huge billboards to promotions on the side of a truck. Since such a huge variety of materials can be printed on, the vehicle of your advertising is limited only by your imagination.
Web Design
The internet is a powerful instrument for communicating your brand around the world and we believe in creating unique websites to act as key business tools.
Designing a website is as much about aesthetics as it is about usability. A beautiful website needs to be functional, and a functional website needs to look good in order to convince people of its authenticity. In our digital world, if you do not have a website, you may as well not exist – and if your website does not look professional, nor will you.
By combining our web studio's top-notch design and technical skills, we can ensure that your brand not only looks great, but also sells your products and services.
Social Media
The web is changing rapidly, and with it, how we communicate with our customers is evolving too. Social media is about conversations. It's about talking to and engaging with the people invested in your brand, and creating conversations while nurturing relationships.