All courses
---
Creating The Fantastic Practice
5th December, 2017
01279 888 176
---
Course Duration
1 day
9:45 AM – 4:00 PM
Course Cost
£250 per person, inc VAT
Book before the 22nd September, 2017 and save £100 using promo code: CTFP1
Book before the 13th October, 2017 and save £50 using promo code: CTFP2
Book by 22nd September and choose one of the following free gifts: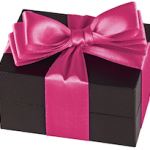 Wheel of business assessment tool
How Successful People Think book
Why Choose Horton Consulting?
Leave with 15 ways to develop your business in one day
Suitable for business owners, dentists, and managers
Book early and save money!
---
By attending this course you will:
Understand Branding

21st century marketing

Deal with Poor performance

Deal with Disciplinary

Deal with Grievance

How to work out an Hourly rate

Understand Cashflow

Understand KPIs

Understand Budgets

Sharpen New Patient Phone skills

How to implement a wow factor new patient examination

How to spice up your recall patient examination

Systems for Treatment planning

Systems for Treatment presentations

Leadership
Creating The Fantastic Practice - Book your place
Once you have submitted this form, you will be taken to a secure shopping cart to pay and confirm your booking. Once payment has been processed you will receive your welcome pack by email. If you have not received your welcome pack within 15 minutes please check your junk/spam folder.
---
What to expect
Book by 22nd September and choose one of the following:
Wheel of business assessment tool
How Successful People Think book
15 guaranteed ways to enhance your business in one day!
This one day course has been delivered over 6 times in the UK and Ireland to help support the development of your business.
If 2016 has flown by and left you despondent due to a lack of business development then this course is for you!
If you have achieved a great deal but do not know what to do next year then this course is for you!
If you are unclear about where to go in business and need a guiding hand then this course is for you!
Creating the fantastic practice has been delivered over 6 times through the UK and Ireland and is a one-day course for business owners, dentists and managers.
These topics will be delivered to you in a fun and entertaining style where to lectures are short and punchy and get straight to the point!
---
Speakers

Laura Horton
Laura has been successfully working with dentists and their teams since 2005 and through her own company since 2008. She has a 'sleeves rolled up' attitude and thrives in her unique hands on style of delivery.

Michael Bentley
Michael has a business diploma in Distribution Management and has over 15 years' experience as a Practice Manager. He also has over 7 years' experience working as a Treatment Co-ordinator and is a qualified and GDC registered DCP.
---
---
Directions:
Nearest tube station – Marble Arch. Walking time 5-10 minutes.
Exit marble arch to the furthest right exit, go up the stairs and then turn right again. Pret will be in front of you on your right, do not turn off the main road keep walking straight crossing the road and then crossing twice more. Stanhope Place will then be on your right.
As you turn right onto Stanhope Place off Bayswater road, Henry Schein is on your immediate right. Go through the gate and down the steps to enter the building. DO NOT follow Google maps on your phone as it takes you much further up Stanhope Place.
In a Taxi:
Most taxis coming from Kings Cross station will be coming from the other direction, past Connaught Square, so advise them to go to the bottom on Stanhope place where the road meets Bayswater Road as the building is the last one on your left from this direction.
---
Register your interest
Sign up to our newsletter and be the first to know about our future courses.
I am interested in the following course(s)
Submit
---
All courses